The original Fortnite is dominating the video game world. You can't log on to social media or even browse mainstream media websites without being bombarded by stories about the free-to-play game. Fortnite is not the only cool free game though. In fact, free-to-play games have been around for a long time and there are a lot of epic games out there that you can play without having to pay a single cent. Let's have a look then at some of the best games ever that are available for free.
10 best free to play games of all time
1. Fortnite: Battle Royale
We had to include the spin-off of the original. Fortnite: Battle Royale is the hottest game in the world right now. Fortnite offers 100-player battle royales that involve building bases and setting traps as the game area shrinks forcing players to confront and fight each other until finally there is only one player left.
The action begins when you parachute onto the huge island map and immediately begin scavenging weapons that you can then use to take down the other players. Fortnite: Battle Royale only has one island but it is huge and Epic Games, the developer behind Fortnite, is constantly working on it and updating it.
The graphics are a little cartoony, and if you're after something a little grittier you might want to check out Player Unknown's Battlegrounds. Of course, Battlegrounds isn't free, so we won't be talking about it here.
2. World of Warships
World of Warships is an excellent naval strategy simulator from the indomitable wargaming.net. You take control of the bridge of various modern military warships and as captain, it is your responsibility to make sure that your crew survives the day and sails to victory.
Wargaming has done an excellent job of incorporating realistic naval battle dynamics onto World of Warships, which means the game has a unique feel. Battles pit teams against each other and tactics and strategies are influenced by the individual capabilities of the different classes of battleship including destroyers, battleships, cruisers, and aircraft carriers.
If you're looking for a cerebral, strategic game that also packs a heavy dose of action the World of Warships is for you.
For more epic games set on the high seas check out our list of the Top 10 naval battle games for PC.
FREE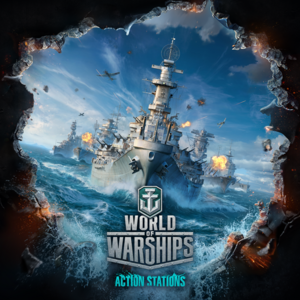 3. War Thunder
War Thunder is another battle simulator, except this time the action isn't limited to the waves of the ocean blue. In fact, there aren't too many limits on War Thunder as it offers comprehensive gameplay across land, sea, and air. War Thunder has more than 800 different vehicles to choose from, taken from countries all over the world and many different modern theaters of war from the Spanish Civil War onward.
War Thunder offers three different battle modes; Arcade Battles, Realistic Battles, and Simulator Battles designed for players of different levels of expertise, so even if you're new to the game there is a way into the epic battles War Thunder offers.
Free
4. Team Fortress 2
Team Fortress 2 is one of the most popular games ever made. The original, Team Fortress, was created as a mod for the classic First Person Shooter (FPS), Quake. Team Fortress was so good that Valve Corporation, which is behind the famous Steam Store, decided to develop the sequel professionally.
The game is a fast-paced FPS and, as the title suggests, revolves around two teams trying to get the better of each other. Like Fortnite, Team Fortress 2 uses cartoon-like graphics, but Fortnite has a bit of catching up to do if it wants to become more popular that Team Fortress 2 because on Steam, Team Fortress 2 has an incredible 37 million registered owners.
5. DOTA 2
DOTA 2, or Defense of the Ancients 2, is another game that started life as a mod but then went on to conquer the world. DOTA 2 was the first big Massive Online Battle Arena (MOBA) game, which is now one of the biggest genres around.
The action in DOTA 2 takes place in alleyway filled battlegrounds that link up two fortified strongholds. The game has 115 heroes for players to choose from, each with unique abilities and characteristics that affect the way they'll be able to influence the battle. DOTA 2 offers a rich playing experience with many different game modes to choose from and is so successful and popular that there are many professional events played all around the world.
What are you waiting for?
6. League of Legends
League of Legends is another MOBA game that proves the popularity of the genre. Players control their hero and battle with their teammates to try and take down the opposing team's fortress, called a Nexus. In League of Legends, everybody starts off weak but players can quickly level up and gain valuable items and experience points as the action unfolds.
Like DOTA 2, League of Legends is so popular that it has spawned pro matches. A whopping 60 million people watched the 2017 World Championship, which offered over $4 million to the winners of the various categories.
Are you about to start your journey to the big leagues?
7. World of Tanks
World of Tanks is similar to World of Warships; both come from the epic wargaming.net, but the action takes place on land in tracked vehicles from all over the world. Like most of the games in this list, World of Tanks is unbelievably popular and has over 80 million registered players. Offering explosive tactical multiplayer action, it isn't hard to see why this game is so popular.
Free
8. Hearthstone
Hearthstone is a card game based on the heroes of Warcraft. It uses all the same lore, characters, magic, and weapons of Warcraft but puts it all into virtual playing cards to create a brand new dynamic. Hearthstone is a two-player battle with each player constructing a deck of 30 cards to fight with.
Hearthstone might sound much simpler than some of the other games we've featured but don't let that fool you. The gameplay is addictive, and there are legions of Hearthstone fans out there. Will you be the next one?
9. The Joy of Creation:  Story Mode
This one is a little different to the rest of the games we've featured as it is actually a fan-made homage to the acclaimed horror series Five Nights at Freddy's. The game features Scott Cawthorn, the developer of the famous horror series, and delves into a fictional telling of how Five Nights at Freddy's came to be. It is long, complex, and full of jump scares. It really is a welcome, yet unofficial, addition to the Five Nights at Freddy's franchise and is available for free.
10. Warframe
If you want to play Bungie's epic Destiny games but don't feel like forking out $60 for the privilege, you should give Warframe a try. Warframe offers fast-paced third-person action on a huge scale and is constantly being updated and added to. You can build and customize your weapons from scratch and play with people all around the world. Warframe is definitely worth a try if you're looking for a big gaming experience.